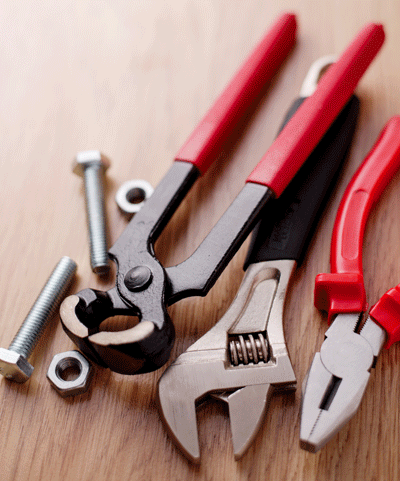 About Our Company
Drainage problem's are worse than an inconvenience, they are a health risk that all of us have faced, at least once.
In most cases, bad construction and out-dated materials lead to drainage obstruction. They can be frustrating, especially when they occur in important areas such as kitchen sinks, bath tubs or toilets.
Although they are often caused by faulty or old pipes, you could also be contributing to the problem. Unfortunately, professional drainage companies which are able to fi your issues rapidly and with respect are very difficult to find.
---
---
Who We Are - Drainage Isle of Wight
At Drainage Isle of Wight, we are a family-owned business, managed by drainage specialists committed to providing solutions to affected homes in Isle of Wight.
We come prepared with decades of experience, and have done just about everything in honing our skills to meet your drainage needs at commercial and privately owned properties.
We have the necessary expertise to deal with all things drainage, be it unblocking sinks, toilets, baths, or drains, repairing blocked or damaged drains or sewers, or replacing old pipes and systems when needed. Our technicians are certified professionals and trained in delivering excellent customer service.
Using modern technology and techniques, we deliver drainage solutions which are affordable, quick and durable. We are constantly striving to improve our customer satisfaction and to make our services more affordable
Our Foundational Beliefs - Drainage Isle of Wight
Our core company philosophy is built around the principles of integrity, professionalism, and true service. We still treat our customers like we are a small shop on the corner.
Since our company was founded decades ago, we have remained a small but committed organisation. Drainage Isle of Wight does not adhere to average or superior service grades.
We understand that we are conducting business not with clients, but with people that want quick, affordable, permanent solutions to their drainage problems.
Drainage problem's such as a clogged drain or broken sewer pipe cause disruption to regular activities which can be frustrating and we empathise with our customers. We will do everything in our power to make sure that the problem is resolved as soon as possible.
Partnering With You To Keep The Drains Flowing
On the contrary, we thoroughly inspect and analyse to determine the most appropriate service method we will use traditional methods if they best fit your problem.
During the course of running our business, we build relationships with many industry professionals, but our key partner is you- our customer.
Our company acknowledges the essential role you play in maintaining clean drains even after we've packed up our tools, so we're here to offer free advice at any time.
Anytime one of our professionals is called out to a job, they will sit down with you and advise you on what you should and shouldn't do to ensure you get the best lifespan and performance out of your drains.
Because we want to make sure your drainage system lasts, Drainage Isle of Wight's service comes with a standard long-term guarantee.
---
A
Drainage Isle of Wight

You Can Trust

We inform you what we discover when we come to analyse your drain. We explain every decision taken, regarding your drainage solutions. At the end of our service, Drainage Isle of Wight professionals let you verify that your drainage system has been restored to working conditions.

We pride ourselves on charging only for the work completed. We do not charge for callouts, pre-service inspection or post-service inspection. We don't do this because we want to compete with other companies. The real reason is because we understand that these things are a major part of our pledge and service to you.

We will answer your questions in understandable terms. As professionals, we understand you deserve to know the cause of your drainage problems, so we work with as much transparency as possible.